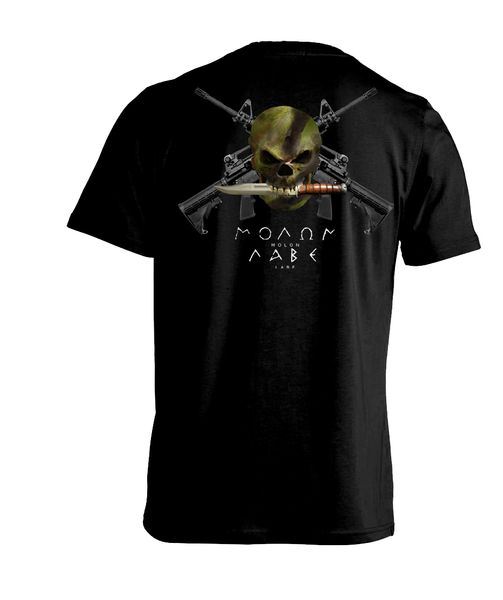 Men's Molon Labe Black
Men's 100% Cotton. Available in S-XXXL. One of the softest t-shirts you will ever wear! Digitally printed onto 100% Ringspun Cotton.The ink is embedded into the fabric, so you will never see flaking, peeling or fading. Be prepared when you wear it though... people will stop you and ask where you got it.

Molon Labe - Come and Take It!
Featured Products